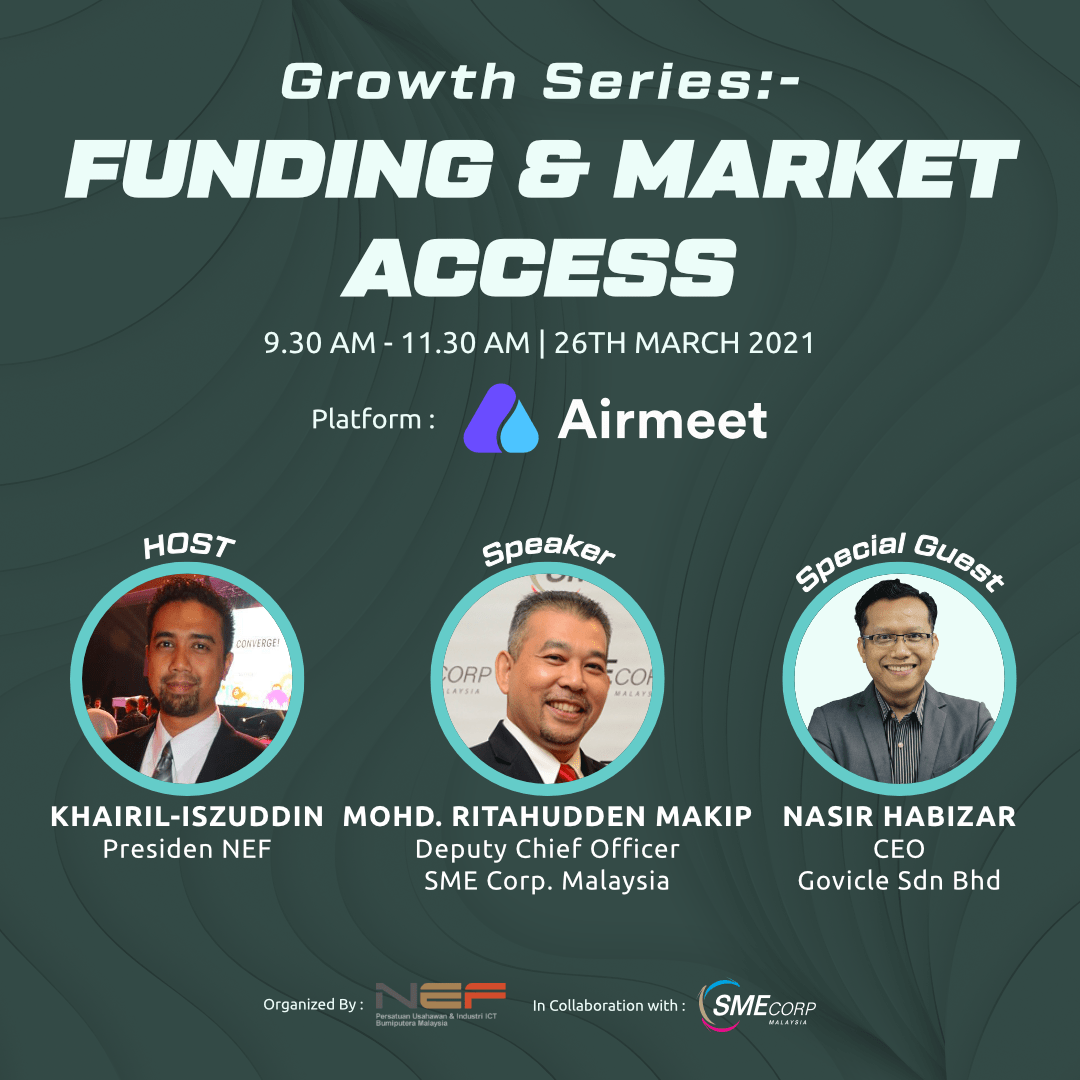 Interested to know about how the current market works and how you can make it work for you? Well, you might want to free your schedule this Friday morning on 26 March! This webinar is hosted by the president of NEF Malaysia, Khairil-Iszudin, headlined by esteemed speaker Mohd Ritahudden Makip from SME Corp. Malaysia and our very own Mr. Nasir Habizar from Govicle!   
Entrepreneurs rejoice as this webinar session will shed light on various programmes under SME Corp. Malaysia such as:  
SME Status: Policy Monitoring & Inclusive Development (ID) Division  
SCORE: Program Coordination (PC) Division  
BEEP: Bumiputera Business Development (BBD) Division  
GEB: Bumiputera Business Development (BBD) Division  
But that's not all! Our CEO and Founder of Govicle Sdn. Bhd, Mr Nasir Habizar is also here to share his experiences and recommendations in securing financial assistance from SMEs Go Global Programme.  
Did we pique your interest? You can catch the live webinar session on Airmeet from 9.30 AM to 11.30 AM!