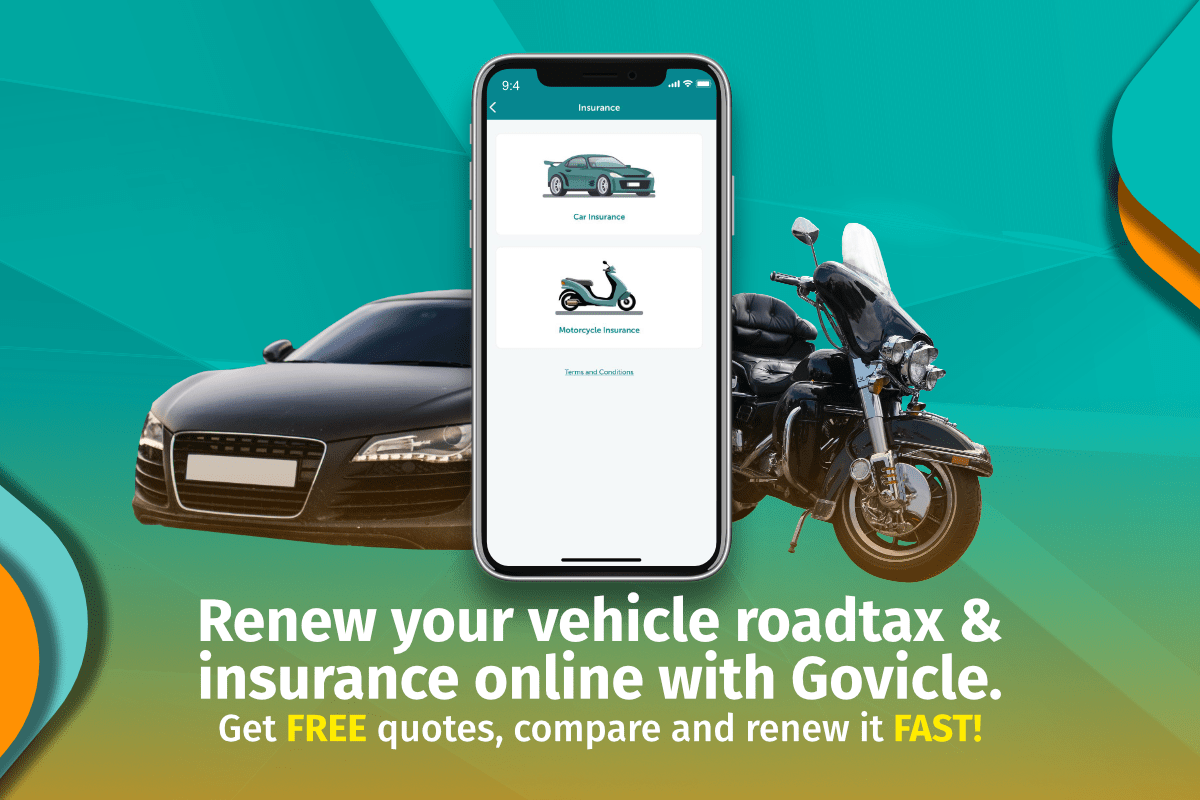 Renewal insurance is a seamless, three-step process that allows you to renew your road tax and insurance in a minute without having to go through the hassle of visiting a physical location.
In just three easy steps, you can get a new quote, compare prices, and buy your renewal insurance online with Road Tax Delivery right to your doorstep!
2. SOS emergency roadside assistance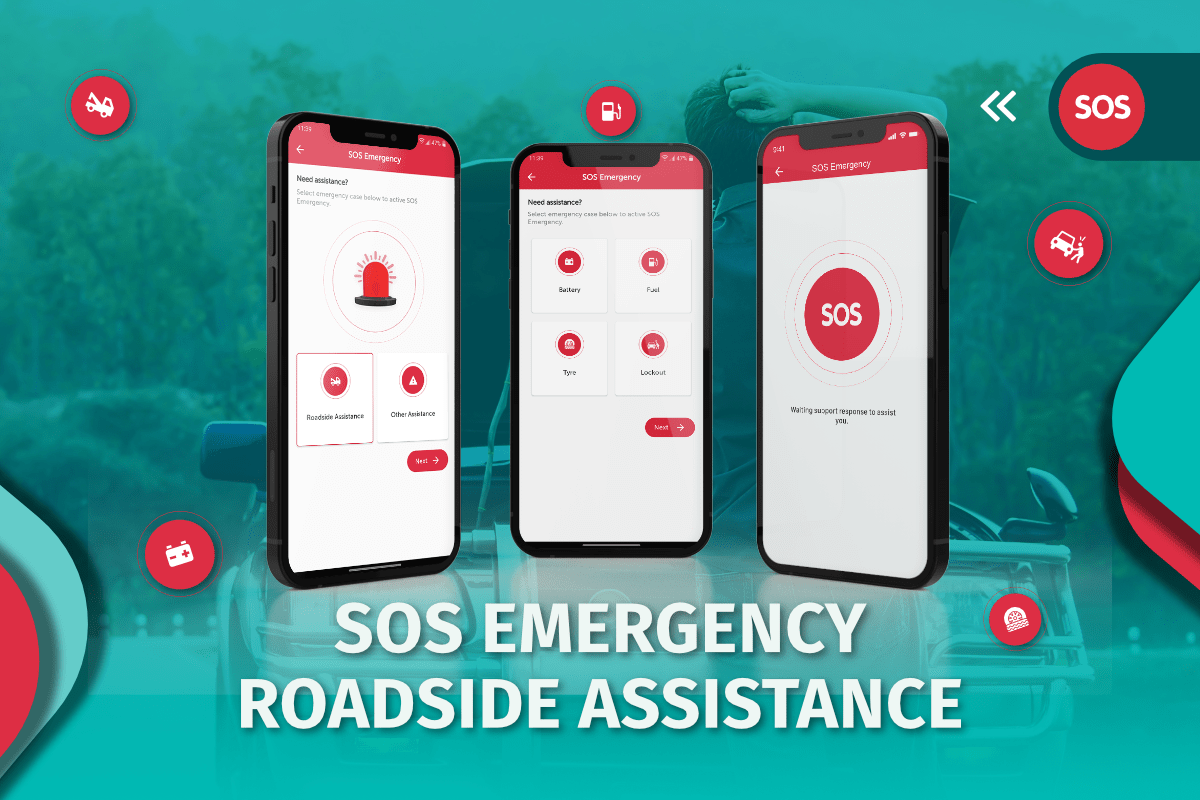 Get immediate support when it is needed the most with a swipe of a button. The Govicle SOS button provides complimentary 24-hour roadside breakdown and emergency assistance accessible via your smartphone anytime and anywhere.
24-hour breakdown assistance
To ensure you and your family are always safe, road assistance has been included in our Govicle application. It allows you to call roadside assistance 24/7. If a car breakdown occurs on the road and you need help, this service will come to your aid immediately. Swipe the SOS button when needed anytime and anywhere.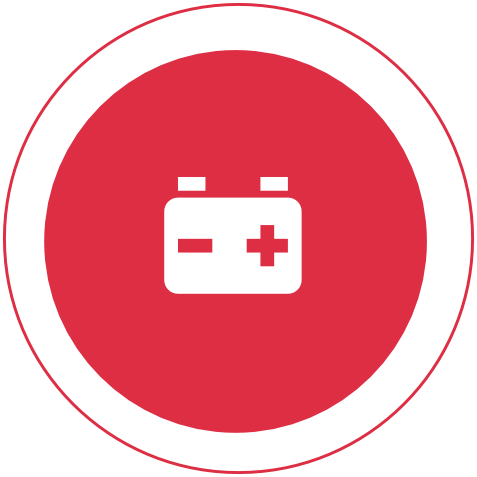 Our professionals are ready to jumpstart and replace your car battery, so you can get back on the road.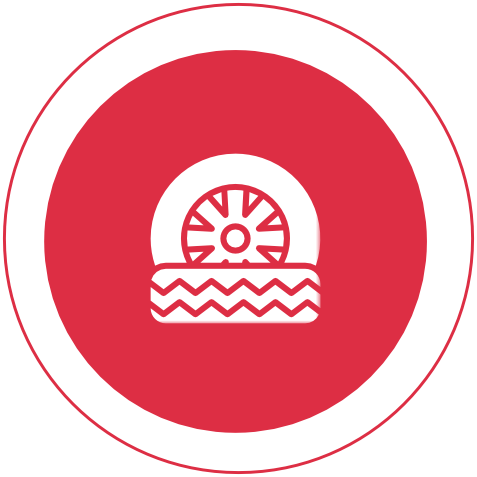 Do you need a tire changed? Don't worry. We can help.
We will assist you in changing your flat tire to a spare tire and replacing your old tires with new ones.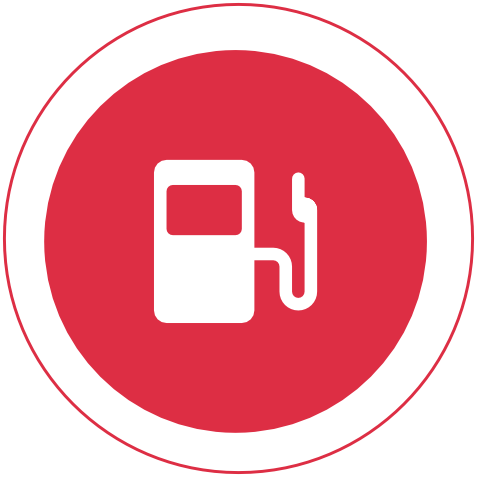 Ran out of fuel? No worries! We will deliver it to you and refill your empty tank.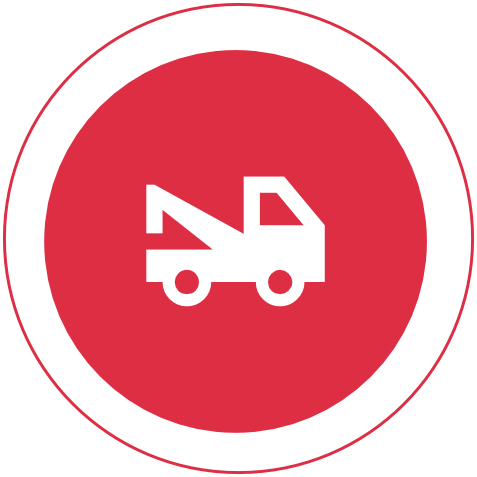 Need towing service? We can connect you to our trusted tow truck technicians. We understand how frustrating and dangerous car breakdowns are and we aim to reach you within 60 minutes once we received your request. It is nationwide coverage and 24 hours 365 days availability.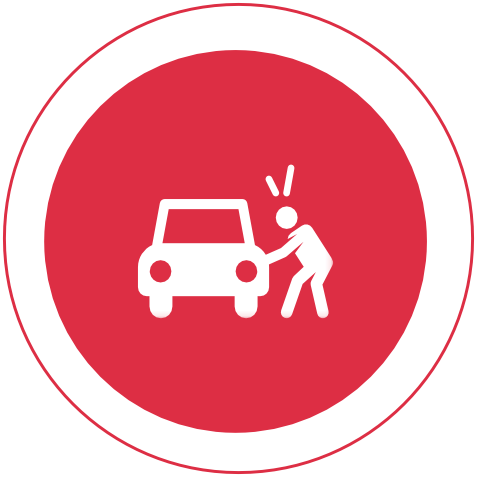 Don't let your carlock situation get you down.
You can count on us to be there for you when you need us most. With the press of a button, we'll be at your side in no time at all.
Don't waste another minute! Swipe the SOS button now!
WHAT ARE WE PROVIDING TO YOU?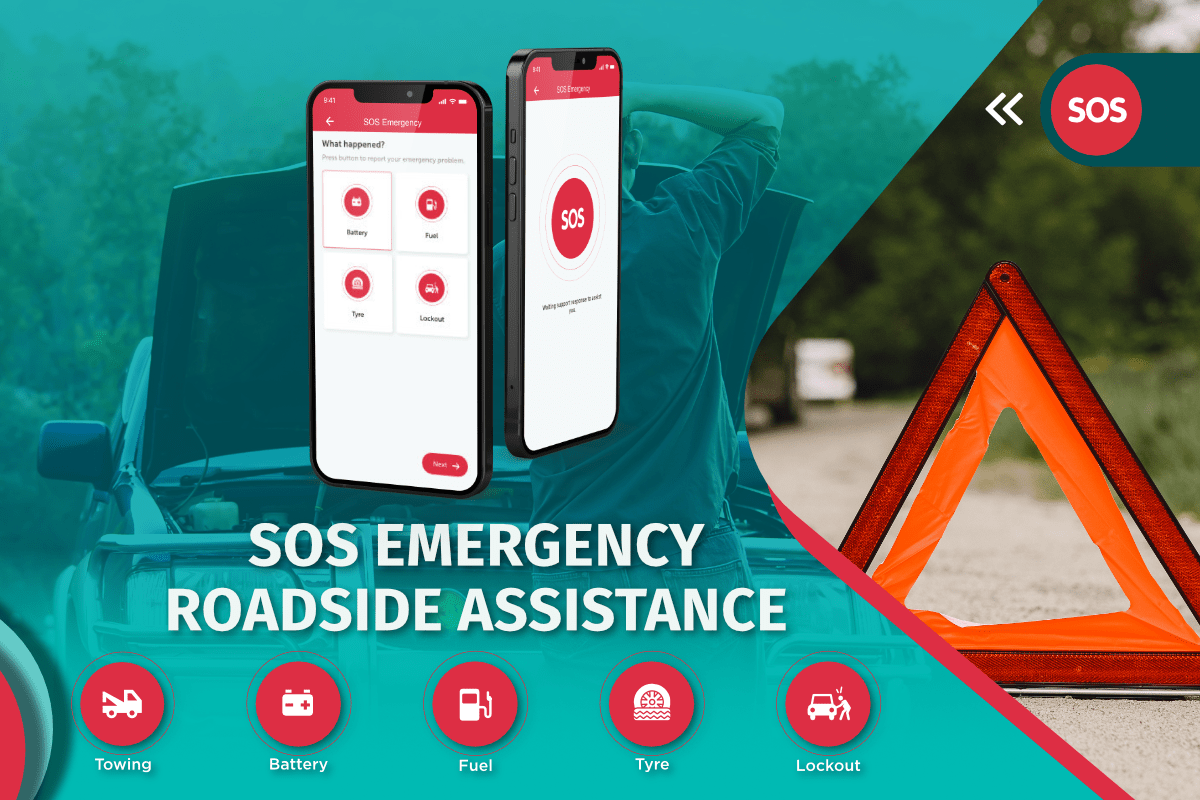 Car battery, fuel delivery, towing services, tire changing, car lockout service.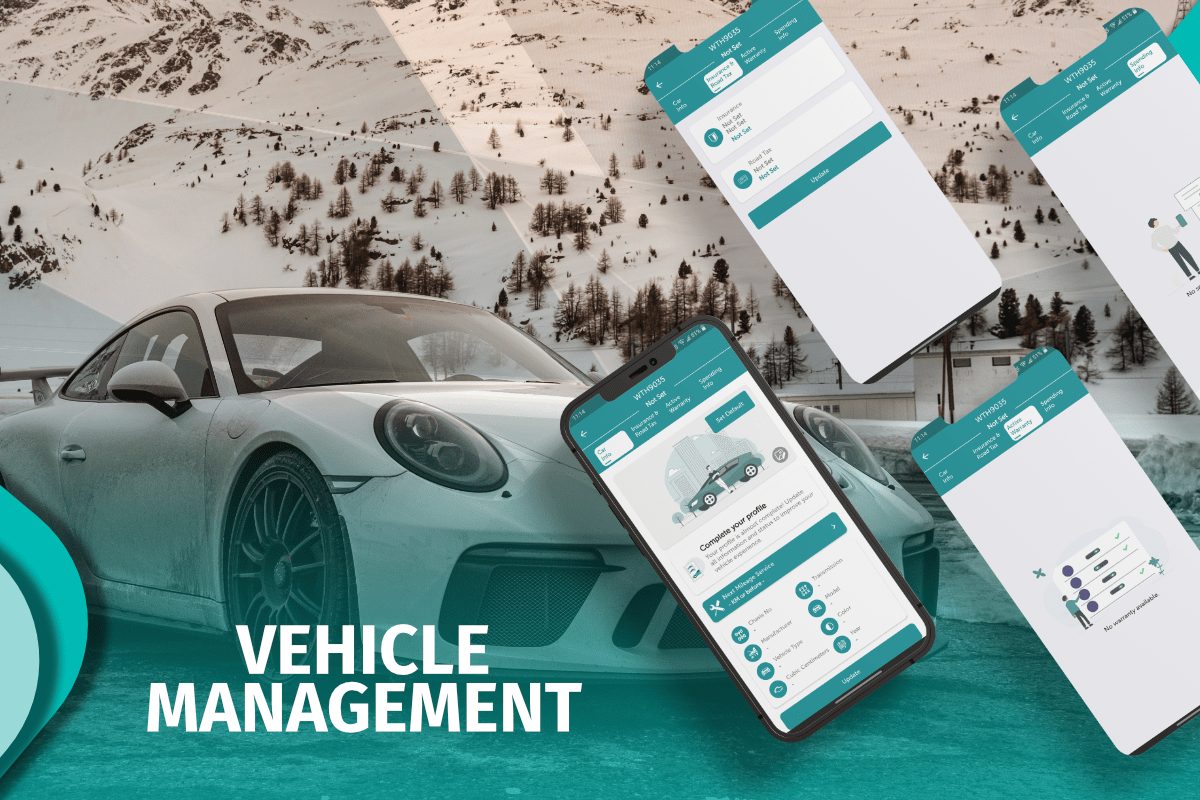 Vehicle management to optimize your vehicle experience. Easily keep track of spending and manage your car in a well-organized.
Keep track of your vehicle maintenance, budget, and spending with Govicle. Easily add more than one vehicle and get instant notifications about due dates for road taxes and more. With Govicle you will save time, manage your car in a well-organized way and make your driving experience easier.
Receive important notifications right away like when your car road tax is due, the warranty expires, and many more.
Roadside assistance is a form of protection if your car breaks down on the road. With Govicle, you get 24-hour breakdown assistance as well as roadside assistance for emergencies such as flat tires, jumpstarts, lockouts, and more.
Need a tow? We're here for you 24/7. With our Roadside Assistance program, if you need help with your car in an emergency, we'll be there for you.
With Govicle application, 24-hour breakdown assistance is at your service. Whether you're stuck on the road or in need of a tow, our application is just a quick call away to help get you back on track.
No more waiting unknowingly for help when your car breakdown.
4.Locate a nearby car wash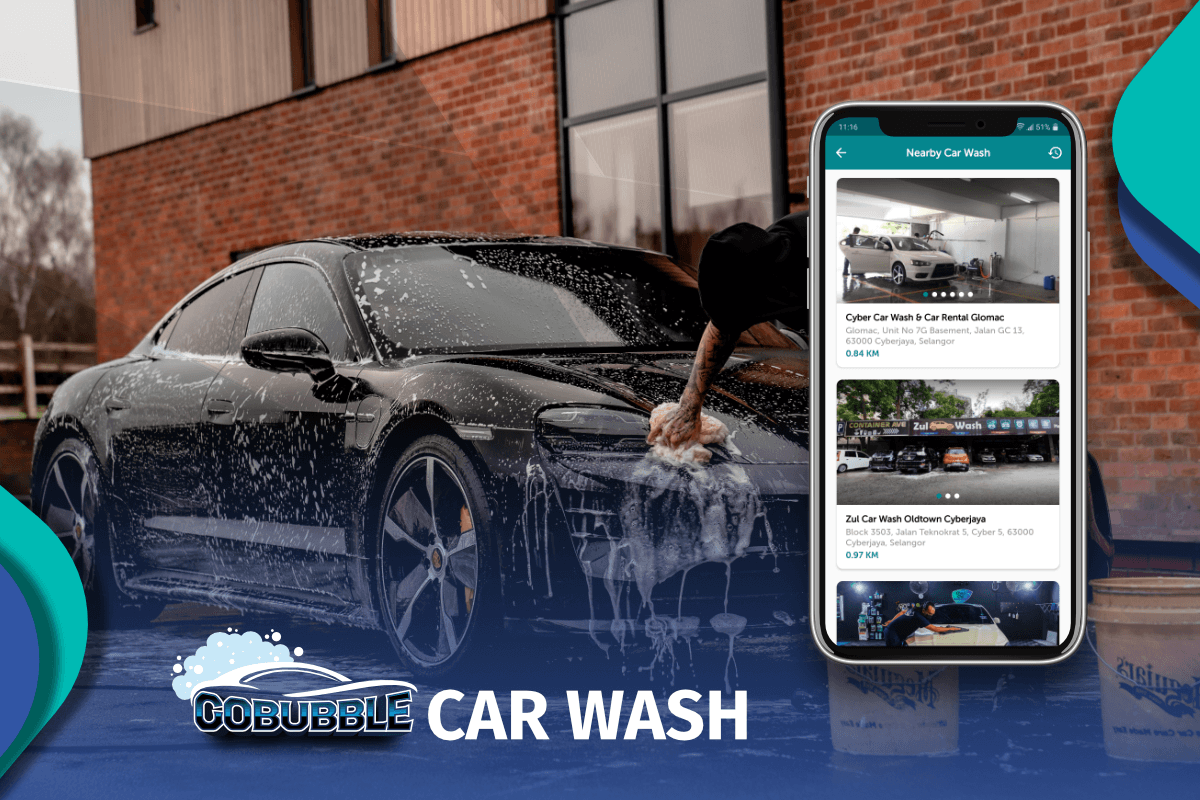 With Govicle, you can find a carwash near you. Simply enter your location and we'll provide you with all of the local car washes in that area. Whether it is a gas station or a full-service wash we will help you find it.
The Govicle application helps you determine the closest car wash to your location. Simply click on the map to search for the car wash.
Govicle is your one-stop application for locating the nearest car wash. Find nearby locations, and business hours, and get directions!
Locate a nearby car wash. Find a carwash near you, see the current wait time, and add yourself to the waitlist. Get daily notifications on your phone when your wash is ready for you!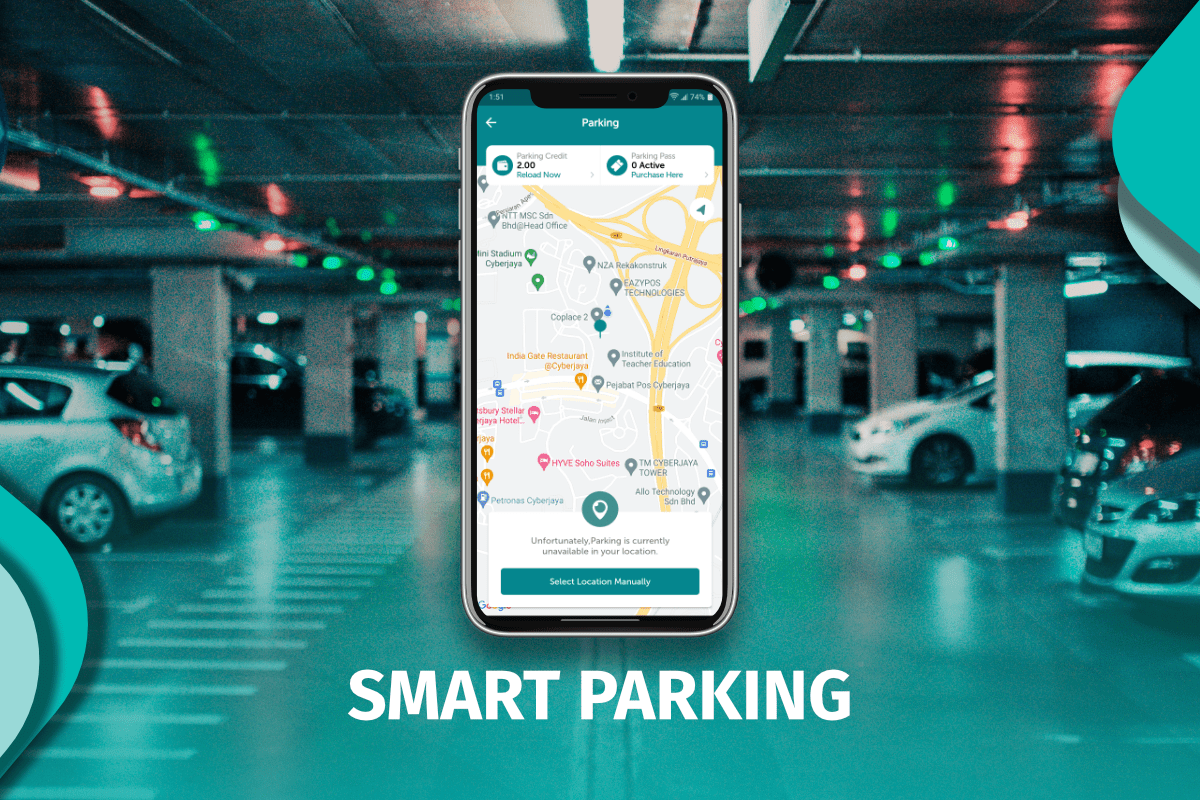 Govicle is a smart parking system that allows you to make an easy, cashless, and hassle-free payment for your parking. Install 'Govicle' on your phone and start using it. You can pay for your parking in just 2 steps; first, enter the parking details, and then click Pay Now.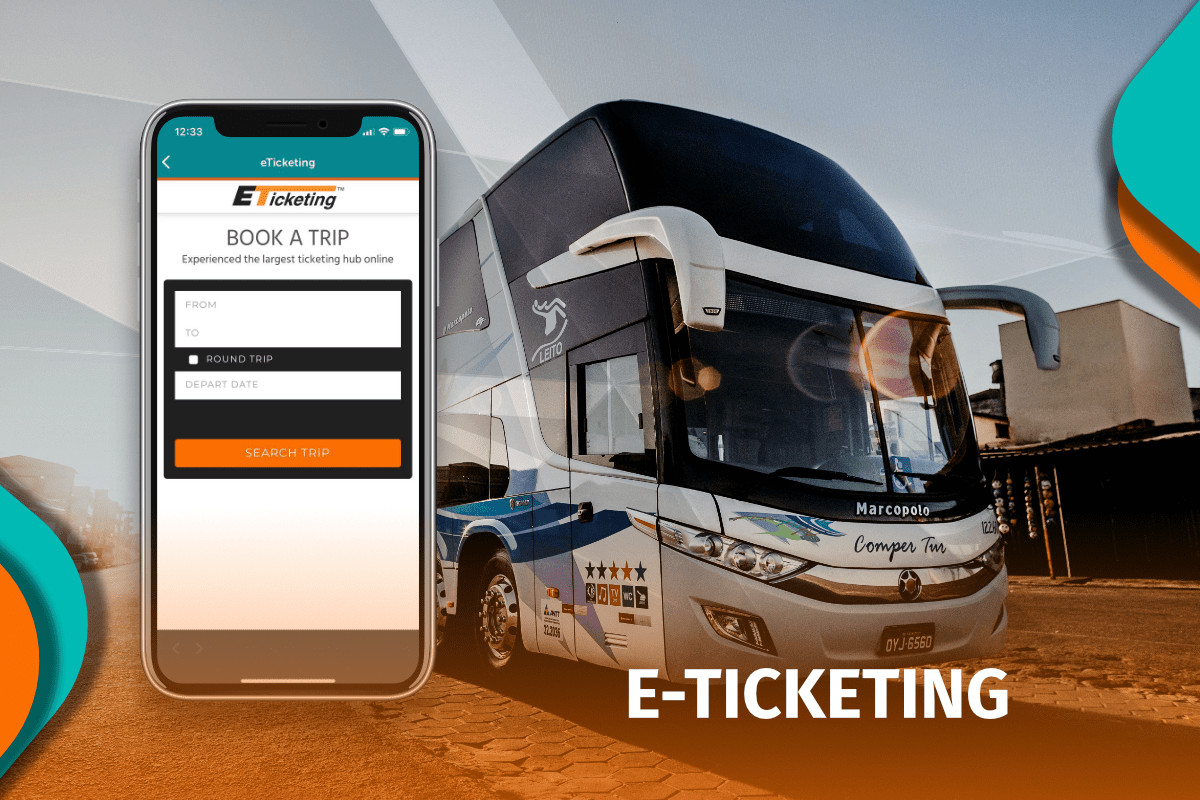 Purchase your travel ticket at JomParking via E-Ticketing today
If you must travel, remember that GOING DIGITAL saves times.
Say goodbye to crowded places and longgggg queues!
You can now purchase your travel ticket in just 3 simple steps:
Step 1: Click on https://app.govicle.com/#download
Step 2: Select E-Ticketing.
Step 3: Start booking your ticket online!