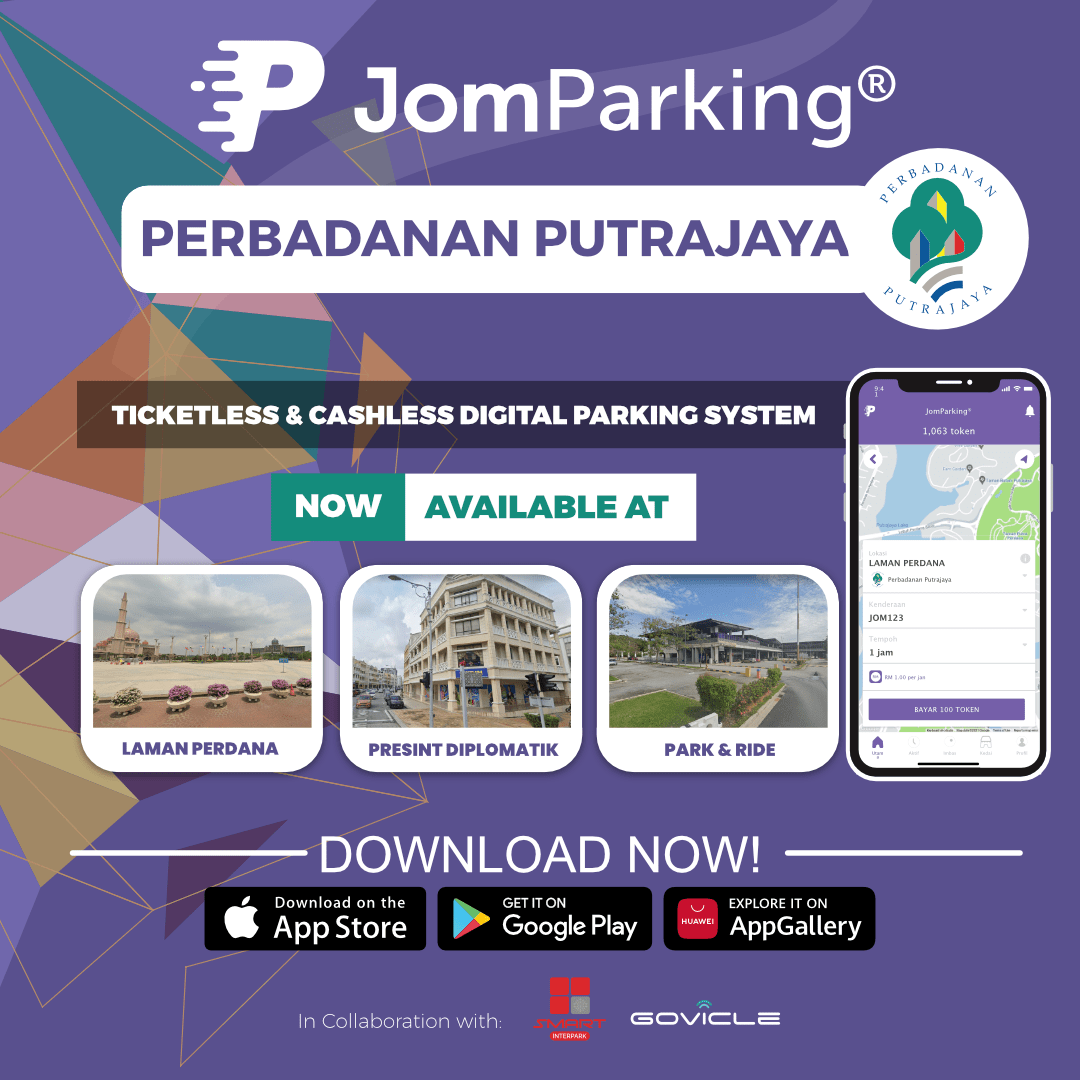 HELLO, 2022! JomParking OFFICIALLY at LAMAN PERDANA, PRESINT DIPLOMATIK & PARK n RIDE on 6th FEBRUARY 2022
There is no need to rush when you have a mobile parking payment solution at your fingertips. Paying for parking has never been easier than it is with the JomParking app. The parking management process is getting more and more efficient each day. JomParking was built from the ground up to help people save time and money when they're looking for parking. Nowadays, adapting to the new norm of a cashless and ticketless parking system in Malaysia is a must due to the current Pandemic Covid-19.
JomParking will be available at Laman Perdana, Presint Diplomatik, and Park n Ride Putrajaya on 6th February 2022. It is simplicity attracts people to begin using the cashless system. All you need to do is just click away.
JomParking can be reloaded via
Online Banking & Card, Boost eWallet, Touch 'n Go eWallet and GrabPay.
Download Now! Available on Apple AppStore, Google PlayStore & Huawei AppGallery.