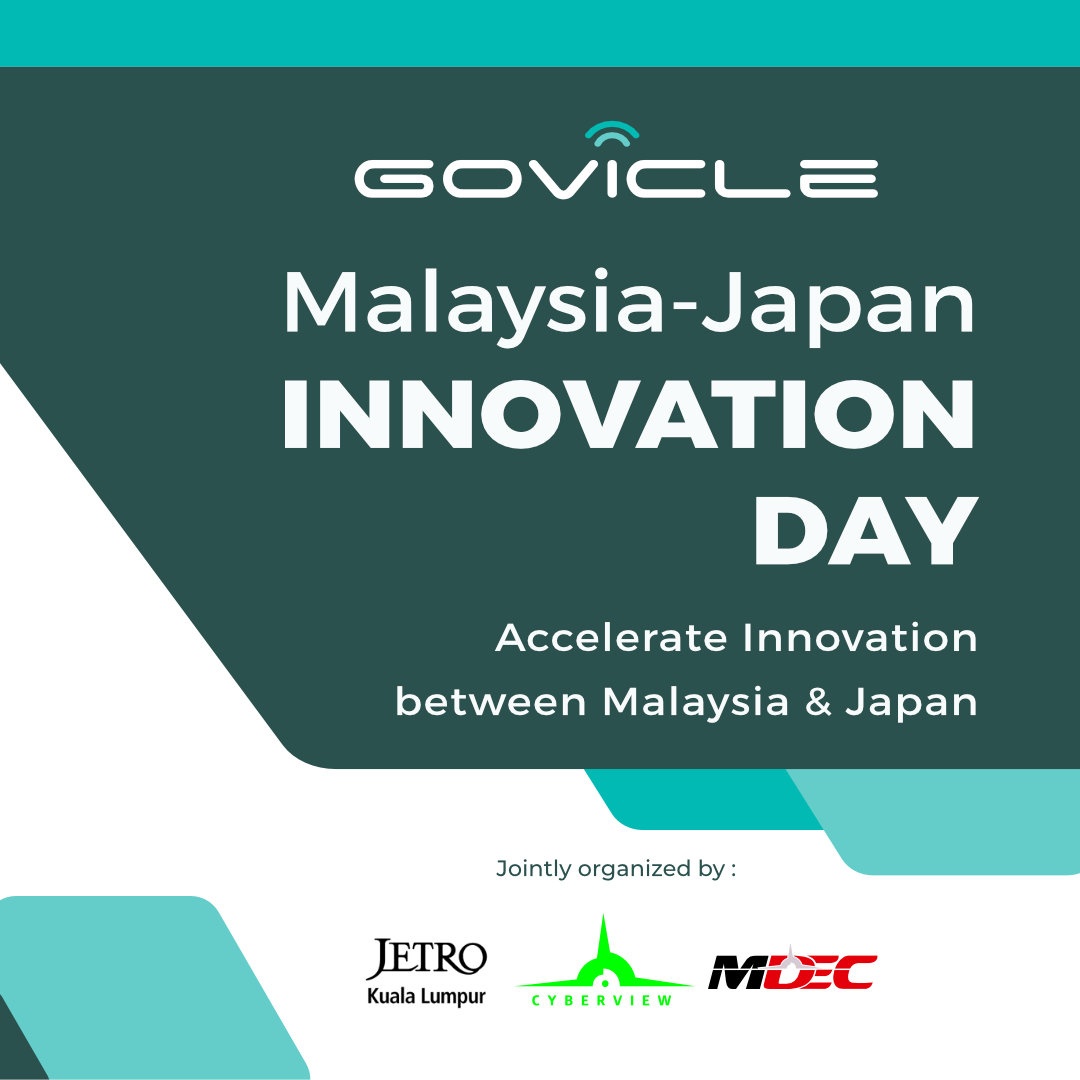 Don't miss out on this conference! Brought to you by Jetro, Cyberview and MDEC. This conference begins with a Web Seminar at 2 PM. Headlined by a list of qualified panellists including Dr Mohammad Fahmi Bin Ngah from Smart Selangor Delivery Unit, Muhammad Shahrul Farhan Bin Abdul Wahab from DreamEdge, and Dai Tsukada from Autonomous Control System Laboratory (ACSL), you will be able to catch the latest updates on state-of-the-art tech innovations between Malaysia and Japan.
In addition, you will also be able to watch a pitching session at 3 PM, by a number of reputable tech companies from both Malaysia and Japan specializing in a wide array of tech focus.
One of the participants of the pitch session includes Govicle's CEO, En Muhammad Nasir Habizar, who will be pitching on the latest tech trends in the V2X (Vehicle-to-Everything) industry as well as Govicle's plans in accelerating smart mobility solutions.
This is a splendid treat for tech lovers in Malaysia to not only get your fix on what's new in the tech world but also to identify potential businesses to invest in!
You can watch this conference live on Zoom so be sure to free your schedule from 2:00 PM to 5:15 PM on 16 March 2021!