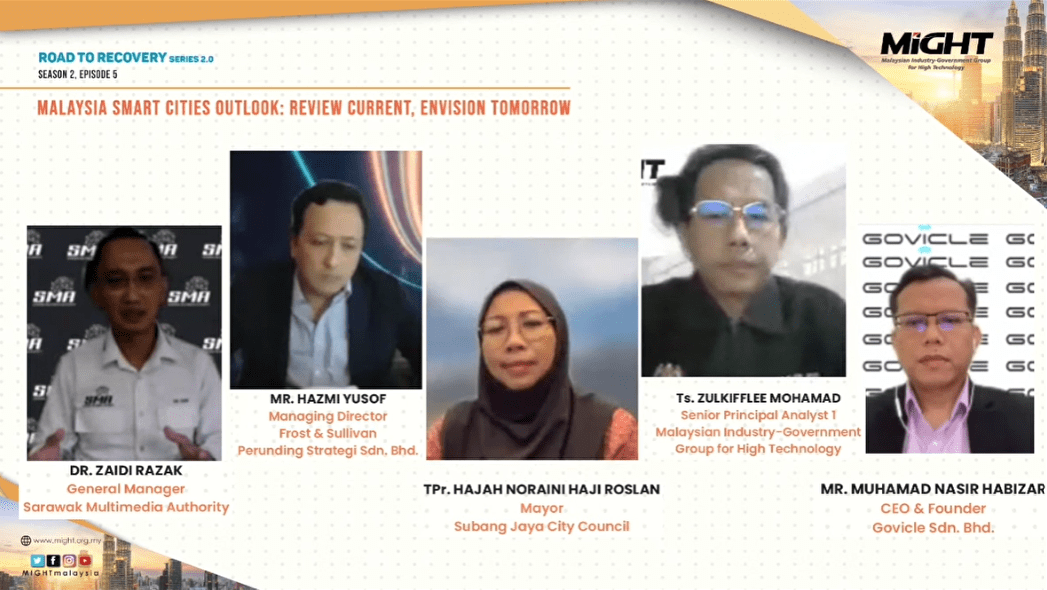 KUCHING: Sarawak Multimedia Authority (SMA) welcomes public-private collaborations to carry out proof of concept (POC) in digital projects.
"POC is really good in ensuring whether the implementation of such projects will receive the interest of the people," said its general manager Dr Zaidi Razak.
Nevertheless, he emphasised that the authority would have to look into the project's feasibility and business model, as well as the sustainability of such technology and the adoption by the community.
"Whether the implementation is good or not, at the end of the day, we have to make a decision on whether to continue with the POC or not. But before we can decide on this, we have to see whether the community will benefit from it," he said.
He said this when speaking as a panellist during a webinar entitled 'Malaysia Smart Cities Outlook: Review Current, Envision Tomorrow', organised by the Malaysian Industry-Government Group for High Technology today.
He also encouraged all local councils to welcome POC projects in order to generate more ideas. However, he said the obligation to implement the project is up to the authority or local council.
"We welcome those who have the competency and capability to come up with a good proposal," he said.
Touching on financial aspects, Zaidi said when a project is funded, it is hoped to last in the long term.
"That is our intention; we do not want the project to just last a year or two and then after that, people do not use it. There needs to be more development.
"But to sustain it, the government will not be able to fund it forever. There must be some kind of mechanism where the government can gradually pull out the funding and let the market force take over," he explained.
As such, he said the cooperation of other institutions is required with regard to funding.
"As an authority, what we want to see is the sustainability of this implementation and we can forward it to our highest authority which is our Cabinet and State Financial Secretary to see what is the cost-benefit analysis," he said.
Source : newsarawaktribune.com.my